Gearing up in Gdansk for Switch Travel initatives in West London
13/04/2015
WestTrans was recently invited to Gdansk to attend the inaugural workshop for follower cities of the EU funded Switch Travel project. As a follower region, the WestTrans boroughs can all now benefit from joint access to the SWITCH e-learning platform, behaviour change methodology, expert advice from technology partners and practical insight from implementation cities.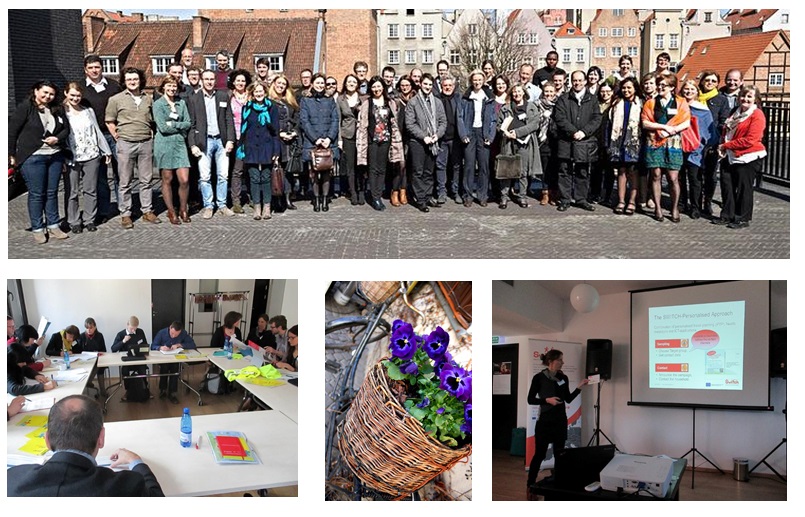 What is a Switch campaign?
Four main components: Personalised approach, the use of ICT tools, the targeting of individuals in a life change moment and argued through a combination of individual benefits.
Why?
Switch Travel seeks to build partnerships between public health and traditional transport planning professionals in order to reduce GHG emissions and primary energy consumption through active travel in lieu of car trips.

Five key implementation cities:
San Sebastian is targeting people who moved to the city or changed education status and is currently working with BOKU (University of Vienna) to customise a Spanish language app.

Antwerp has major road works which demand a reduction in car trips. Focus is on workplace and their employees through the delivery of PTP to employees.

Vienna has launched a walking campaign for 2015 which is their year of walking. Target groups are recently moved and those with health concerns so are working with residential / developers and a definednetwork of health organisations / medical care centres and support groups for chronic illnesses. Resources include bespoke information packages, incentives and a Vienna by food walking app.

Gdansk and Hounslow are targeting school children at the start of new academic year and are using Beat the Street boxes to engage and encourage active travel.

Added value
In addition, the project offers access to a practical SWITCH toolbox, 8 technical support partners and more than 20 other follower cities.

More information
This briefing note is intended to communicate the key findings from the first Switch workshop, held in Gdansk in April 2015.

Please direct all enquiries to Nicola Hill, communication lead for the Switch Project in west London via hilln@ealing.org.uk or 020 8825 5191.