Faith Site Engagement


Faith sites are key trip generators in the subregion that operate as community 'hubs' which are ideal for the dissemination of new ideas and practices. It is with this in mind that WestTrans extended its existing sectoral approach to travel demand management, with support from the Mayor's Air Quality Fund, to engage visitors to participate in activities which will actively foster the adoption of more sustainable travel behaviour and raise awareness of local air quality issues.

Building upon our previous work, 'Have Faith in Travel Planning', a pioneering guide to address the need for smarter travel to faith sites, WestTrans has been able to further engagement with faith sites across the sub region through the delivery of site specific measures which aim to raise awareness of the relationship between travel behaviour and local air quality for visitors to these sites.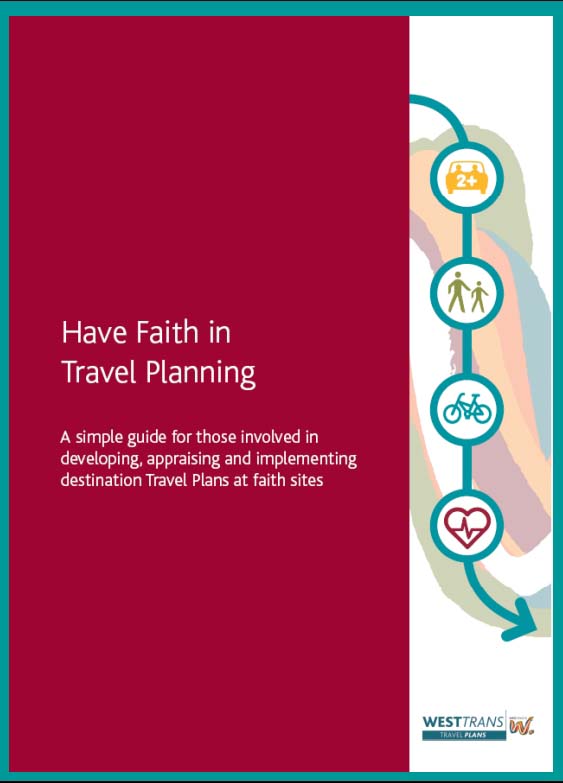 From 2014, WestTrans has been inviting local faith sites to sign up to our free Faith Sites Travel Network. Joining the network gives faith sites access to a wide range of sustainable travel initiatives. More details of the support on offer can be found in this downloadable flyer, but in brief:
Participating sites receive advice and information about how to make transport for visitors more sustainable and improve visitor accessibility options.

We also offer participants funding and support for on-site improvements like cycle stands, cycle training, servicing, bike maintenance and assistance to produce site specific 'how to get to' maps and guides.

For really proactive faith communities, there will be match-funding opportunities for innovative sustainable travel initiatives to encourage further engagement in active and sustainable travel.
To sign up to the Travel Network, please fill out this form and email it back to us at westtrans@ealing.gov.uk.
For additional information you can get in touch with us on 0208 825 9635 or westtrans@ealing.gov.uk.