Meetings and Publications
WestTrans Newsletter

We produce a biannual newsletter for interested stakeholders. Our latest quarterly e-newsletter can be viewed here. To subscribe click here.

WestTrans Quarterly Meetings

The Westrans Borough Partners meet on a quarterly basis to share information regarding projects, programmes and initaitives; provide updates on project progress as well as understand opportunities for joint working.

Publications

We produce a wide range of publications relating to different transportation issues within West London.

WestTrans publishes its annual report summarising the activities and achieved for that year. To view the latest report click the link below.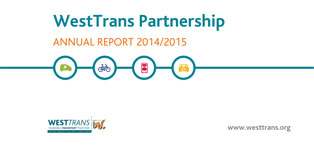 (.pdf, 2Mb)2014/15 Annual Report (.pdf, 4Mb)